Welcome to The Emotional PPE Project.
As the Board, we are united by a singular, profound mission: to decrease the barriers that healthcare workers face when seeking, accessing, and receiving emotional and mental health support. Healthcare workers have long been on the frontlines of human suffering, continually placing the needs of others before their own, often at the cost of their mental and emotional wellbeing. We believe that the strength of a healthcare system is defined by the health of its providers. It's only right, then, that we should strive to ensure those who devote their lives to caring for others have access to the help they need when they need it.
We are guided by a clear and unwavering vision: a world where healthcare workers utilize emotional care without hesitation or worry. A world where the act of seeking support for mental health is as normalized and free from stigma as seeking help for a physical ailment.
Each member of our Board is fully invested in this cause. We are all volunteers, passionate in our belief that we can contribute to a better world. We each bring our unique perspectives and shared conviction for supporting healthcare providers, and it's this shared commitment that powers our efforts.
We see this not merely as an organization, but as a movement, driven by our deep respect and gratitude for the healthcare community. Together, we aim to create an environment where mental health support is readily accessible, stigma-free, and seen as a standard part of the healthcare journey.
As we move forward, we invite you to join us in this journey towards understanding and breaking down the barriers faced by healthcare workers. Together, we can realize our shared vision and foster the wellbeing of those who give so much in the service of health and life.
With heartfelt thanks for your support,
The Emotional PPE Board of Directors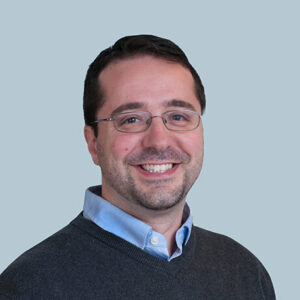 Daniel Saddawi-Konefka, MD, MBA
President and Co-Founder
Dr. Saddawi-Konefka is a practicing critical care physician and anesthesiologist at the Massachusetts General Hospital. He is the Program Director of the Anesthesiology Residency at MGH and oversees 100+ resident physicians. He is devoted to the wellbeing and mental health of his trainees and healthcare workers across the country. He is the proud father of four awesome kids and enjoys woodworking.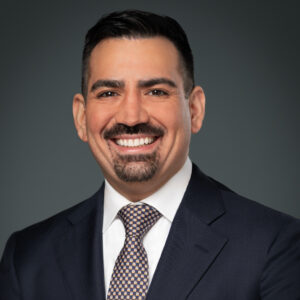 Arif Noorbaksh, MD
Secretary
Arif Noorbaksh is a psychiatrist based in Texas.  Dr. Noorbaksh approaches treating psychiatric disorders holistically utilizing a variety of conventional and interventional approaches. He has interests in healthcare policy, economics of healthcare delivery, organizational strategy and growth, and mental health education.  During his career, he both witnessed and experienced first-hand the barriers to accessing mental health care for providers, and he is a passionate advocate for reducing barriers and improving access to mental health care for healthcare workers of all types.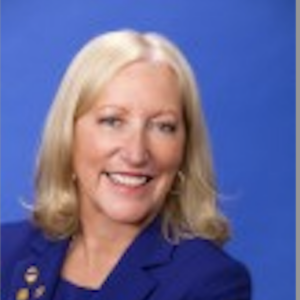 AnnMarie Papa, DNP, RN
Treasurer
Dr. Papa currently serves as Vice President & Chief Nursing Officer at Einstein Medical Center Montgomery. She is a Fellow in both the Academy of Emergency Nursing and the American Academy of Nursing. She is a recipient of the National ENA Lifetime Achievement Award, the prestigious Judith Kelleher Award, and many other local, state and national awards.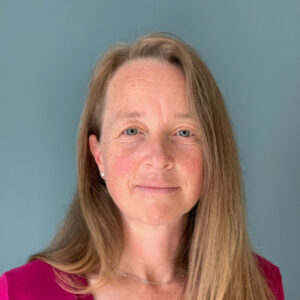 Hannah C. Kenny, MA
Board Member
Mrs. Kenney is an entrepreneur in the field of healthcare services and a masters level gerontologist. She currently resides in the NY Metropolitan area. She began her career in San Francisco as a program manager for tech startups in San Francisco. She is the mother of 3 wonderful, creative children, has volunteered in hospice and has a pretty decent vegetable garden.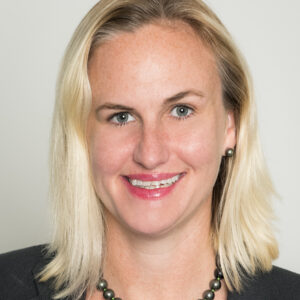 Keri McDonough
Board Member
Keri has dedicated her career to chipping away at obstacles to wellbeing. Her work in healthcare began in 2002 as the NAMI-NYC Metro communications and policy lead.  Since then, she has helped build bridges between dozens of biopharmaceutical companies and hundreds of patient and healthcare professional nonprofits. Keri is a caregiver for her long-term partner who lives with several psychiatric and neurological conditions. She's also helped herself and many friends navigate the mental health system and has served on the boards of NAMI NYC-Metro and the Baltic Street Mental Health Foundation.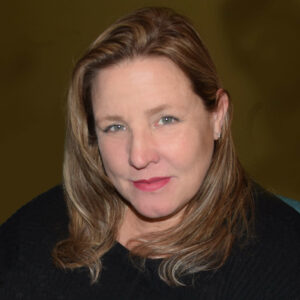 Kimberly Johnson
Board Member
Kimberly Johnson PhD, LMHC is the Program Director and Assistant Professor in the Clinical Mental Health Counseling program in the Department of Behavioral Science, School of Health Sciences at Touro University, and a licensed therapist in the State of New York. With over 30-years of experience as a clinician, Kimberly remains passionate about community-based treatment, direct service, and promoting mental health and wellness.  She is certified as a Compassion Fatigue Therapist and Educator, Compassion Fatigue Professional, Field Traumatologist, and a proud Diplomate with the American Academy of Experts in Traumatic Stress.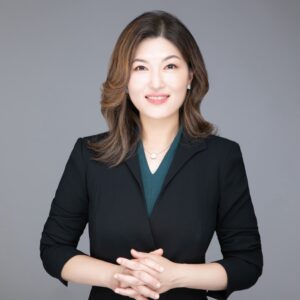 Jina Sinskey, MD
Board Member
Jina is a practicing pediatric anesthesiologist at the University of California, San Francisco. She is the inaugural Associate Chair of Well-Being for the Department of Anesthesia at UCSF and serves as Vice Chair of the American Society of Anesthesiologists Committee on Physician Well-Being. In her free time, she loves hiking and stand-up paddleboarding with her husband and two huskies.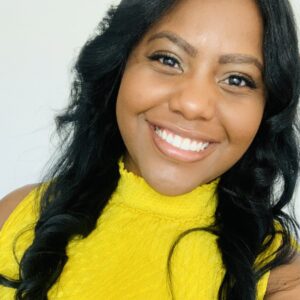 DeOnna Clark, MOT, OTR/L
Board Member
DeOnna is an occupational therapist who has been devoted to mental health and clinician wellbeing through her clinical practice, educational pursuits, and community advocacy efforts. She currently serves in a program management role for an employee health and wellness program, and is pursuing her Doctorate in Public health to further champion clinician mental health. DeOnna is passionate about family, travel, and exploring the great outdoors in her spare time.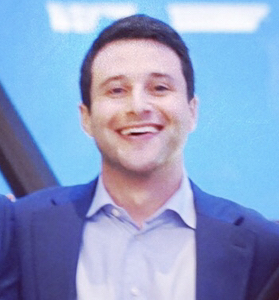 Michael Balkin, MD
Board Member
Dr. Balkin graduated from and was chief resident of the John Peter Smith Emergency Medicine Residency in Fort Worth, TX. He is committed to advancing the mission and goals of ePPE. Michael and his wonderful wife, Rory, have two young daughters, Millie and Murphy. They reside in Plano, Texas where Michael continues to practice Emergency Medicine.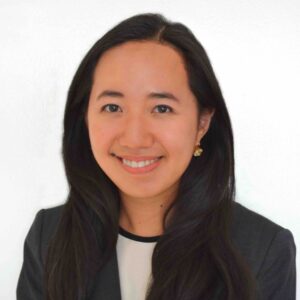 Lucy Li, MD
Board Member
Lucy is an attending anesthesiologist in Pediatric Anesthesiology at the Children's Hospital of Philadelphia. She completed her anesthesiology residency at Massachusetts General Hospital, where she was chief resident. She has a passion for medical education with a particular focus on physician mental health and wellness and diversity, equity, and inclusion initiatives. She loves to travel, try new restaurants and cocktail bars, hike, and critique TV shows.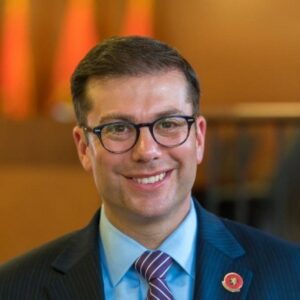 Jack Schnirman
Board Member
Jack is an administrator in nonprofit health care, and is focused on improving health outcomes and equity in our communities.  Jackspent years in public service at the county, town and municipal levels of government, focused on making government more responsive and accountable to the people it serves.  In recent years, he has loved sharing that expertise as an adjunct professor at Hofstra University. Jack is the proud dad of two super-hero loving kids and husband to the world's best wife.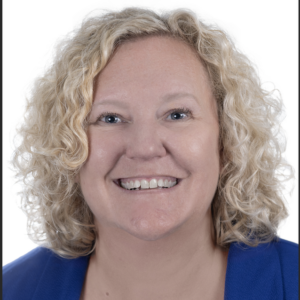 Melissa Tilton, OTA, MS, COTA, ROH
Board Member
Melissa Tilton, OTA, MS, COTA, ROH has been an occupational therapy assistant (OTA) for over 25 years, practicing as a multi-site director in skilled nursing/rehab facilities, supporting the OT, OTA, PT, PTA, and ST teammates in areas of practice, regulatory, advocacy, education, risk, and quality outcomes. Melissa earned her master's in organizational leadership in 2021 and finds leadership and advocacy her passion. In 2013 Melissa earned her Roster of Honor (ROH) credential from AOTA. She lives in Boston with her partner, Ben, and fur-baby Noodles.